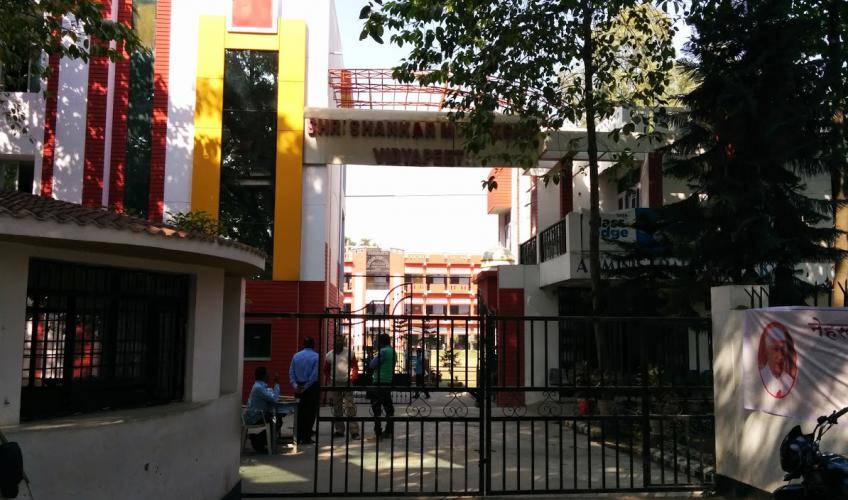 The society needs good education for the children to enable them progress in their lives and attain bright career and honourable existence. Parents are anxious to get their wards admitted to renowned public schools, but their wish largely remains unfulfilled as public schools number too few.
Having realised this urgent need of the people of Shahjahanpur, SSMV was founded by Swami Chinmayanand Saraswati, a learned saint, social and political leader, with the inspiration and blessings of Jagatguru Shankaracharya Kaanchi Kamkoti Shri Jayendra Saraswatiji and Swami Dharmanandji Saraswati in 1989.
SSMV is located at campus of Mumukshu Ashram, which is a spiritual hub at Shahjahanpur. It imparts modern education based on Indian culture for the physical, mental and spiritual development of the children so that they may adjust brilliantly in the age of survival of the fittest.
The school is run by an approved committee headed by Swami Chinmayanand Saraswati as President (Founder), Mr Bhagwan Das as Vice President, Mr Ashok Agarwal as Secretary (Life), Mr Vinod Garg as Treasurer, and Principal of the school.
SSMV seeks to foster a national and cosmopolitan perspective in its studies and co-curricular activities. In recent years, there has been significant progress in imparting the latest education in variety of courses. It has made new progressive and dynamic society and during the last 14 years, the school has achieved a name in the field of education. The school has airy rooms, filtered cool water, spacious lawns and a vast playground. It is fully equipped with laboratories, rich library and reading rooms.